META ALL-STARS official website has been renewed on April 27th (Wed) ! Second collection of Tsuyoshi 'BIGBOSS' Shinjo x Leslie Kee Special NFTs will be released on the same day!
META ALL-STARS Co., Ltd. (Headquarters: 1-5-9 Azabudai, Minato-ku, Tokyo 55-1 Azabudai Building, President: Shunyo Omura) has renewed its official website with the aim of creating an intuitive and user-friendly site. Our objective when re-designing the site was to facilitate the handling of a wide variety of athletes, as well as a range of NFT products. In addition to selling NFTs, the new site will also provide services such as articles for you to enjoy sports entertainment even more. We hope you will enjoy META ALL-STARS, as we continue to level up in the future.

Renewal points
-Simple and more intuitive interface
・ Individual pages for products with various, easy-to-understand information
・ Addition of articles under "Story", in the aim to bring to you more enjoyable sports entertainment, such as the background to the production of each NFT
・ In the near future, we plan to expand various functions such as cryptocurrency payment, access to My Page, collection function, secondary distribution function, search function, tagging function, etc.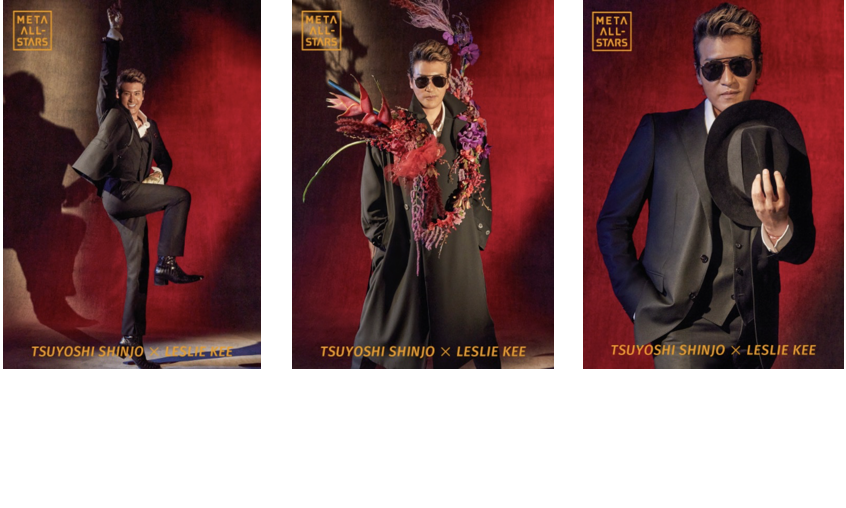 Tsuyoshi 'BIGBOSS' Shinjo ✕ Leslie Kee Special NFT 2nd edition
META ALL-STARS will release the second edition of Tsuyoshi 'BIGBOSS' Shinjo x Leslie Kee series on April 27th (Wed). At the live photography show during the META ALL-STARS press conference on March 22 (Tue), 3 of the photos that were unfortunately not selected on the stage will be made into NFT in color versions! These NFTs, which are different yet still fascinating compared to those from the first edition, will be sold in an auction format.